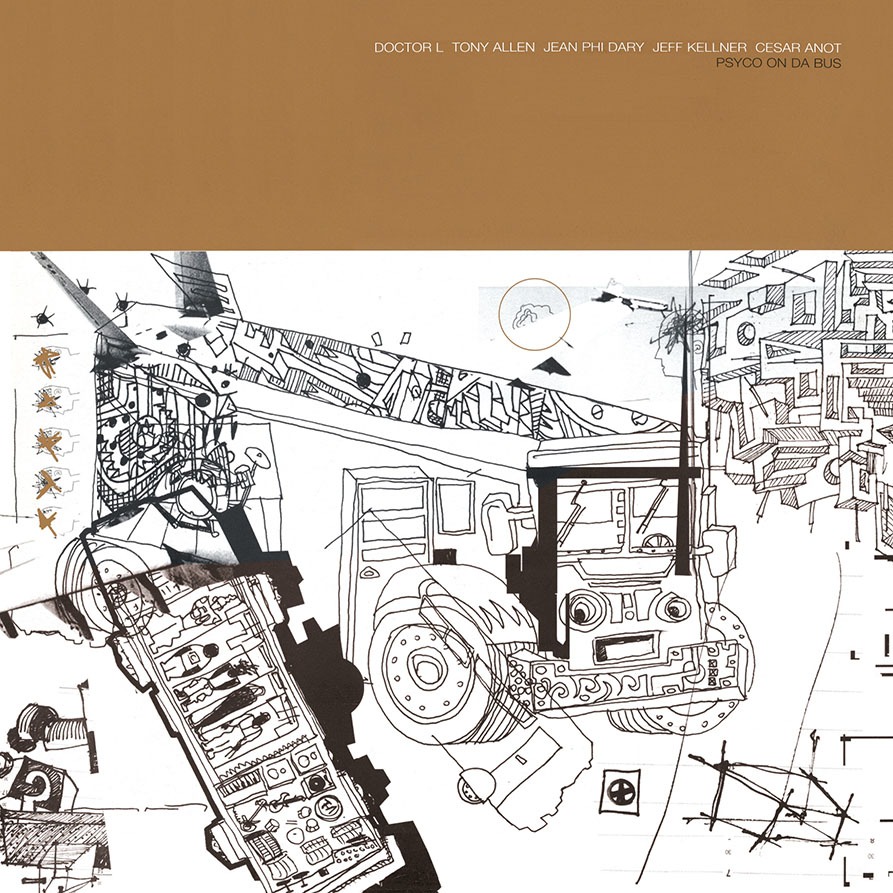 COMET RECORDS IS SO THRILLED TO PRESENT PSYCO ON DA BUS 20TH ANNIVERSARY, FOR THE OCCASION IT WILL BE REISSUED AS A DOUBLE VINYL LP AND NEWLY REMASTERED.
Recorded in just few weeks in the US during Tony Allen's Black Voices album tour in Spring 2000, on Doctor L's G3 in different places as hotels rooms, local studios (Nyc, Toronto) and the tour bus. Doctor L and the members of Tony Allen & Afrobeat 2000 band get the idea of making a collective album alltogether, co-writing both songs and music and creating a new spectrum that reflects their different musical backgrounds. Doctor L, Tony Allen, Jean-Phi Dary, Cesar Anot, Jeff Kellner are the "psyco bus" members.
Completed later in Paris with guests artists like Smadj, Dom Farkas and Eric Guathier, Psyco On Da Bus project fill the gap between the 70's and the new millenium, blending afrobeat rhythms, gospel & soul vocals,
jazz & funk licks with wicked electronics and astonishing production.
From the futuristic funk of "Afropusherman" to the eastern sounds of "Many Questions" or the killer floor filler "Push your mind Breakbeat" , from the underrated spiritual suite "Time To Take A Rest", hybrid fusion of free jazz, poetry, rare groove and nu-beats, to the outstanding "Never Satisfied".
Last but not least the artwork was created and produced by the talented french graphist designer,
filmmaker Edouard Salier. Tony told about his collaboration with Doctor L on this project in 2001: "Younger people are coming into Afrobeat right now. And I personally don't want to be past, I want to be future. Young people like hip-hop, and techno, which is what I must think about. It's the direction I want to take. It's an experiment I've wanted to try. That's why I wanted Doctor L to produce the album."
Buy Digital and Vinyl now on Comet Bandcamp store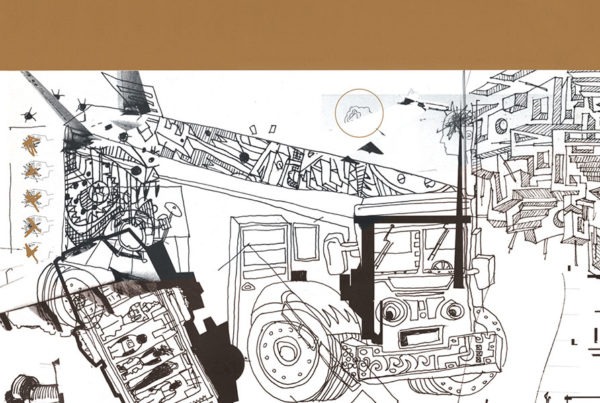 COMET RECORDS IS SO THRILLED TO PRESENT PSYCO ON DA BUS 20TH ANNIVERSARY, FOR THE OCCASION IT WILL BE REISSUED AS A DOUBLE VINYL LP AND NEWLY REMASTERED. Recorded in…