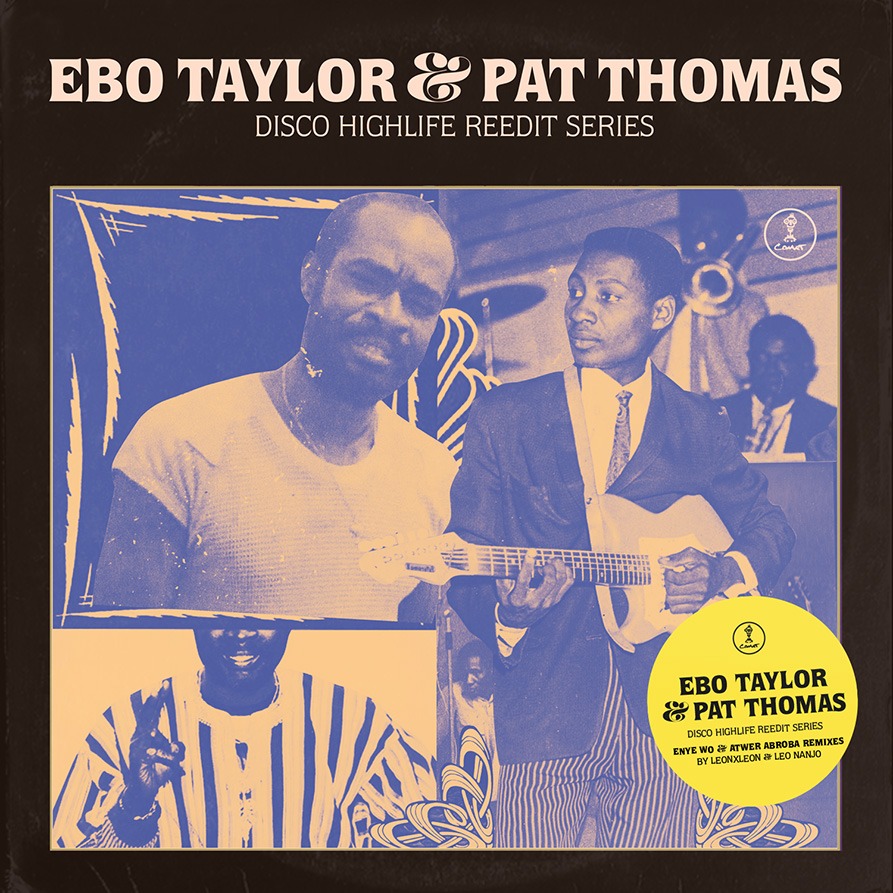 COMET PRESENTS THE FIRST RELEASE IN ITS NEW DISCO HIGHLIFE SERIES, FEATURING REMASTERED ORIGINALS BY GHANAIAN LEGENDS EBO TAYLOR & PAT THOMAS AND DISCO RE-EDITS BY LEONXLEON AND LEO NANJO
Following the recent 3 x EP Tony Allen & Africa 70 Disco Afro re-edit series, this new Comet series explores funky highlife classics by Ebo Taylor & Pat Thomas.
Founder of Comet Records Eric Trosset started working with those great heroes of West African music, Ebo Taylor & Pat Thomas, back in 2010. Taking on the role of manager/publisher, Comet teamed up with Strut Records and musician/producer Ben Abarbabel Wolff to revive Ebo Taylor's international career with a string of album releases: Love & Death, Appia Kwa Bridge and Life Stories.
In 2014, Eric Trosset collaborated with Pat Thomas and The Kwashibu Area Band on a new album, gathering together the old 'pals' – Ebo Taylor, Pat Thomas, Tony Allen – in producer Kwame Yeboah's studio in Accra and inadvertently creating a new hybrid: Afro-Funk Highlife.
Just a little side-story: the last time they did a recording session together was when George Prah put Ebo, Pat & Tony together in a studio in Kumasi in 1977. No one really knows if any traces of this "best kept secret" recording still exist.
It is with great pleasure that Comet launches this new highlife series, to pay due tribute to these West African musical legends and recognise all these years of collaborating and working together. Let's make this beautiful and timeless music the soundtrack to an unforgettable summer!
A1: Pat Thomas 'Enye Woa'. The track, with horns arranged by Ebo Taylor, was originally released in 1988 on Nakase Records and taken from the album Me Do Wiase. It's killer disco cut, and as innovative a piece of highlife as it was 30 years ago. Just like Pat Thomas said: "Highlife was our music. What people like me and Ebo did was to make it fresh and modernise it, make it more relevant and more funky…"
A2: 'Enye Woa' – LeonxLeon Keyed Up Mix. Paris-based producer and synths geek LeonxLeon has been cooking up songs in his Parisian home-studio since 2013. He did a remarkable remix of Cerrone's "Funk Makossa" and more recently released his new Rokanbo EP on Cracki Records, mixing acid, house and tropical disco grooves. 'Enye Woa' – Keyed Up Mix is a classy modern disco cut with funky bass and spacey synths – it's possibly even more classic than the original mix. This could be an anthem for summer '19!
B1: Ebo Taylor 'Atwer Abroba'. A stand out up-tempo track from the album Twer Nyame, originally released in 1978 on Philips West African Records (one of the best records to have come out of Ghana in the 70s). 'Atwer Abroba' is definitely a highlife classic!
B2: 'Atwer Abroba' Leo Najo Remix. Tokyo-based multi-instrumentalist/producer/arranger Leo Nanjo formed the first Japanese afrobeat group Kingdom Afrorocks. The band released four albums and performed at prestigious music festivals, including Fuji Rock Festival and Rising Rock, all of which help to establish a vibrant Japanese afrobeat scene. Since the band broke up in 2014, Leo has been producing and arranging music with
various collaborations, such as DJ Muro, Pushim and Misia. This is a trippy afro-futurist, broken-beat re-edit with highlife grooves flying to deep space – a breath-taking cut from our afro-scientist from Tokyo.
Watch the Youtube video teaser
Pre Order now the Lp on Bandcamp
You can pre-order now on Bamdcamp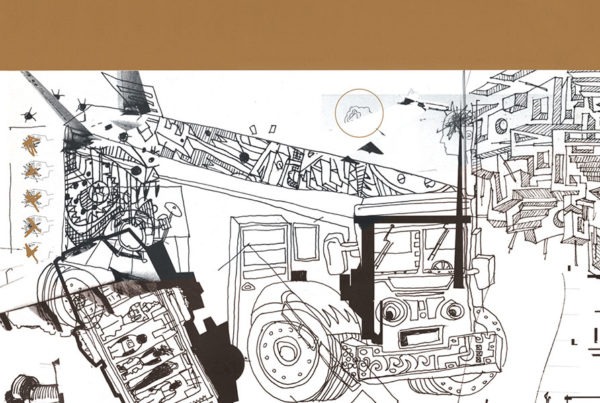 COMET RECORDS IS SO THRILLED TO PRESENT PSYCO ON DA BUS 20TH ANNIVERSARY, FOR THE OCCASION IT WILL BE REISSUED AS A DOUBLE VINYL LP AND NEWLY REMASTERED. Recorded in…